This section is a global section that will be seen on all pages
Top Content Title
This is an additional section to be able to add content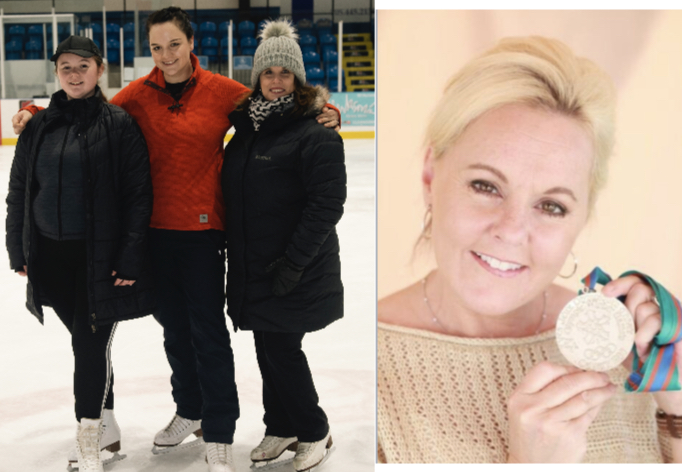 Coaches
In addition to group lessons, skaters may arrange private coaching with a club coach for 1:1 or semi private lessons with another skater of the same caliber. All Collingwood Skating Club coaches are NCCP Skate Canada certified. Each have their own coaching fee schedule and are paid directly.
Christine Howell
Christine has over 30 years of coaching experience and has been with the C.S.C since 1996. She is currently a Provincial Coach Certified (Level 2) and Nationally Trained Coach (Level 3 Technical & Theory). Christine has an Honours Diploma in Sport Sciences and Coaching Techniques. Christine was a Juvenile, Pre-Novice and Novice Provincial competitor and medalist, training under National, World and Olympic coaches in Quebec.


You can contact Christine at mchowell@rogers.com.
Erika Engel
| | |
| --- | --- |
| | Erika Engel started skating at age three and finished her gold tests in Dance, Skills and Freeskate as a member of the Beaver Valley and Collingwood Skating Clubs in the early 2000s. Erika lives and works in Collingwood and joined the C.S.C coaching team in 2019. She has been coaching for 11 years as a Certified Regional coach. Erika coaches all disciplines including skills, freeskate, and dance, and she also enjoys working with new skaters in learn-to-skate programs. You can contact Erika by email at erika.e.engel@gmail.com. |
Elizabeth Manley
The Collingwood Skating Club is excited to welcome coach Liz to our team! Liz's exceptional competitive skating career has included over 50 national and international medals, including winning the Silver Medal for Canada at the Calgary Olympic Games.

As a coach, Liz completed her NCCP Levels 1, 2 & 3 in Canada, is an International and National Coach, specialized in jump technique and choreography. She is also Free-Style and Master Rated in Sports Sciences under the Professional Skating Association; has level 5 coaching rank in the Professional Skating Association rankings and coaches Power Skating for hockey teams. She has 24+ years of coaching experience.

Liz is also a certified Life/Executive Coach and a Certified Reiki healer, working with everyday people, professional athletes, executives and Police Forces. She is an active speaker, spokesperson for charitable organizations, and runs competitive skating seminars across North America.
Samantha Morris
Sam has skated for 16 years, completing her Gold Artistic tests. She is completing her Star 6 Skills and Star 8 Dances. She is also actively competing as an adult skater and International Competitor. She is the current 2023 Adult Ontario Provincial Champion in both Freeskate and Artistic disciplines.

Sam lives in Tiny, Ontario and joined the C.S.C. in 2022. She is excited to complete her CanSkate Certification and continue her work towards becoming a Regional Coach.
Bottom Content Title
This is an additional section to be able to add content